How To Optimize Your Palm Springs Home Office With Home Automation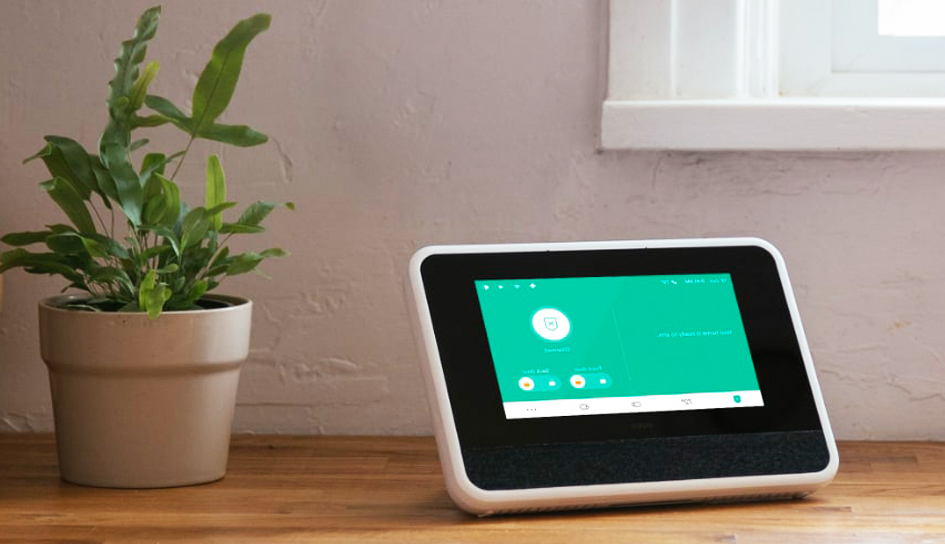 You haven't been to the office for quite some time, and it seems that you're pretty good at this remote work reality. You no longer need to use the dining room table and have a designated area established as your new workspace. Now you're ready to take it to the next level and automate your Palm Springs home office. Additions like smart lights and smart thermostats have the ability to make your space more efficient, more secure, and more conducive for work.
But what devices should you consider installing, and how can you optimize your Palm Springs home office with home automation?
Create an ideal setting for your online video meetings with smart lights
One of the nicest benefits of working from home is that you no longer have to sit under rows of fluorescent lights. Illumination from light coming through a window or a softer bulb is known to improve your mood, decrease eye strain, and enhance the overall vibe. However, some lighting options might also cause problems on video calls or computer screens. Certainly, you can keep rising from your desk, walking over to the switch on your wall, and flipping on and off your lights. But that may turn into an annoyance as you make that trip multiple times a day.
By using a smart light, you have greater command over your lights without leaving your chair. Simply access the smart lights on your cellphone application and dim them until you have the ideal level of light. You even have the option of presetting your smart lights to shut down at the end of the day, letting you know that you can shut down your computer.
Smart thermostats let you easily adjust the temperature
In addition to dimming your lights through your mobile app, you can also manage your comfort levels. If you get hot over the course of your day, are you rushing to another room to change the thermostat? Or do you keep working and then get drowsy because your office is a bit too cozy? And computers add to your warmth -- especially if you are working with a laptop in constant contact with your legs.
A smart thermostat lets you to easily alter comfort levels until you find the perfect temperature. This control is beneficial on bright days, where the sun streams through and generates hotter areas in your work area. But when you have variable weather days, you might see that you're remotely controlling the thermostat multiple times throughout the morning and afternoon!
Automate your home office in Palm Springs by using a smart speaker
Even though smart lights and smart thermostats may be the best way to automate your Palm Springs home office, you can add a whole host of smart devices. As an illustration, a doorbell camera shows you when packages have arrived without constantly checking the front porch. Smart locks can secure your sensitive information. You could even use a smart plug that gives you control over common conveniences, like your coffee machine or copier.
If you are looking to combine these devices into one place, you can streamline with a home automation system like ones offered by Vivint, or you have the choice of adding a more hodge-podge dump of skills in your Alexa or Google Home. Regardless of the path you take, you have the ability to use your smart speaker to direct all your home automation devices through simple voice commands. For example, say "Lights dim 10%" to remove glare. Or instruct your device by saying, "Alexa, Zoom call," and instantly transform your work space with the proper light, temperature settings, and sound for those fun video conferences.
Automate your home office with Vivint
The best way to automate your home office is through the use of a complete smart home and security package. Contact us today, and a Vivint representative will walk you through your home automation and security choices. Then you have the ability to design the most suitable setup for your home.
Dial (760) 334-5668 or complete the following form to start your project.
Cities Served Around Palm Springs By Smart Security Specialists Your Local Vivint Authorized Dealer